March 2006
HoverWorld Insider
School hovercraft programs open up the world
The immediate benefits of student-centered projects such as DiscoverHover are well known: greater engagement in the learning process, increased motivation, higher academic achievement, greater self-esteem and more positive relations with peers. But do these effects end with graduation?
Not according to Marquis Songer and Jason Kuehn, who were introduced to hovercraft years ago in the school program at North Vigo High School in Terre Haute, Indiana USA, one of the first school hovercraft programs in the world.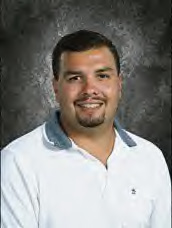 Marquis Songer, President of the
Hoverclub of America, says his
high school hovercraft program
steered him into teaching.
Songer is now President of the Hoverclub of America and a technology instructor at South Vigo High School in Terre Haute, where he directs the school's hovercraft program. Kuehn, a building designer for Gateway Panel, a large construction company in St. Louis, Missouri, serves as the Hoverclub's Forum Administrator. Both are active hovercraft racers, competing in national and international events.
Songer and Kuehn both agree that the practical, hands-on skills gained in school hovercraft programs can be applied to a wide variety of employment opportunities as an adult.
"Much of the composite construction that you learn by working on a hovercraft can apply to many areas later in life – aerospace, lots of things," says Kuehn.
"I didn't realize it at the time, but it steered me into teaching," Songer states, "After high school, when I was an engineering student at Purdue University, I would always come back on weekends to help North students work on the hovercraft. During one of those times I realized I liked this much more than engineering and thought, This is pretty cool. I'm going to change my major and go into teaching. Ever since then it's been a happy life."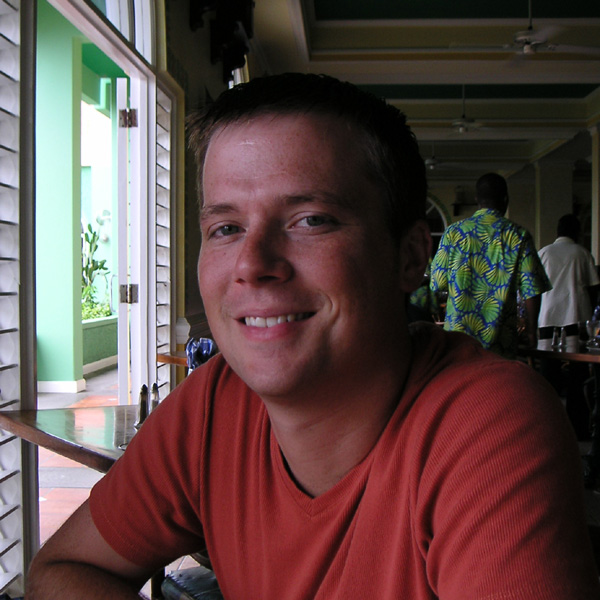 Jason Kuehn, Hoverclub of America:
"School hovercraft programs
open up the world."
Besides the tangible benefits of increased employability and greater job satisfaction, both Songer and Kuehn believe that school hovercraft programs create valuable lifelong relationships.
"I can't even begin to count the number of people I've met as a result of my hovercraft activities, people that will be friends for life, from all over the country, all over the world," Songer relates, "Without the school hovercraft program there's just no way I would have that knowledge of people or that family. It's a fraternity, an extended family; you care for these people like you care for your own brothers and sisters."
Kuehn credits his involvement in the school hovercraft program with an overall greater satisfaction with life:
"I think lots of people don't get much satisfaction out of life," he says, "They don't have anything to work toward, a passion. Maybe one of every thousand people love their job, but for the most part your job gets monotonous. Being involved with hovercraft is a great source of satisfaction in my life. After building one, you're just so proud of it, then you can go places, meet people, you can race, you can go on cruises and see rivers and remote locations that you'd never be able to go to otherwise."
Kuehn concludes in perhaps the best description of the lasting value of school hovercraft programs, "They open up the world in so many ways."